2014 – Boko Haram killed more than 100 at Kano Central Mosque
On November 28, 2014, Boko Haram killed more than 100 worshipers and wounded more than 135 in an attack on the Kano Central Mosque.
KANO FOCUS recalls that gunmen set off three bombs and opened fire at worshipers.
The attack occurred as the Chief Imam of the mosque, Sani Zahraddeen was about to start the prayers.
The sad event marked the second time after the Maitatsine crisis that Friday prayer did not take place in the mosque.
The Emir of Kano, Muhammadu Sanusi II who was out of the country returned to Kano in the evening and led prayers in the mosque.
2015 – Suicide bomber killed 21 Shia Muslims at Dakasoye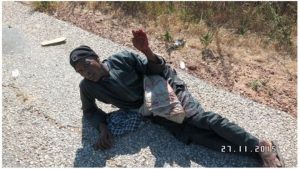 On November 27, 2015, a Boko Haram suicide bomber killed 21 Shia Muslims in an Arbaeentrek at Dakasoye village, Kano.
The procession – an annual event lasting seven days – proceeded after the attack.
The Islamic Movement of Nigeria organizes the procession from Kano city to Zaria, Kaduna state where the headquarters of the movement is located.
2015 – Fire outbreak at GGSS Jogana killed 7, injured 25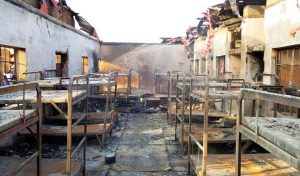 On Nobember 29, 2015 a fire broke out at a hostel in Government Girls Secondary School Jogana leading to the death of seven students while 25 others suffered various injuries.
KANO FOCUS reports that the fire occurred around 8pm at the Alhaji Sani Yaro Ahmed hostel.
Reports indicated that the seven students were killed in a stampede that followed the fire outbreak as only one of the hostel doors was open at the time.
The incident was one of a series of fire outbreaks and other boarding schools owned by the Kano state government in that year.
Source: Kanofocus.com