The Food and Drugs Authority has directed the immediate withdrawal of some 16 tomato paste brands from the market.
In a statement, the FDA described the 16 tomato paste products as unwholesome and contain starch and colour ingredients which were not indicated on the labels.
The FDA added that the ingredients are not permitted in tomato paste, thus, violating the Ghana standards for tomato paste.
Below is the full statement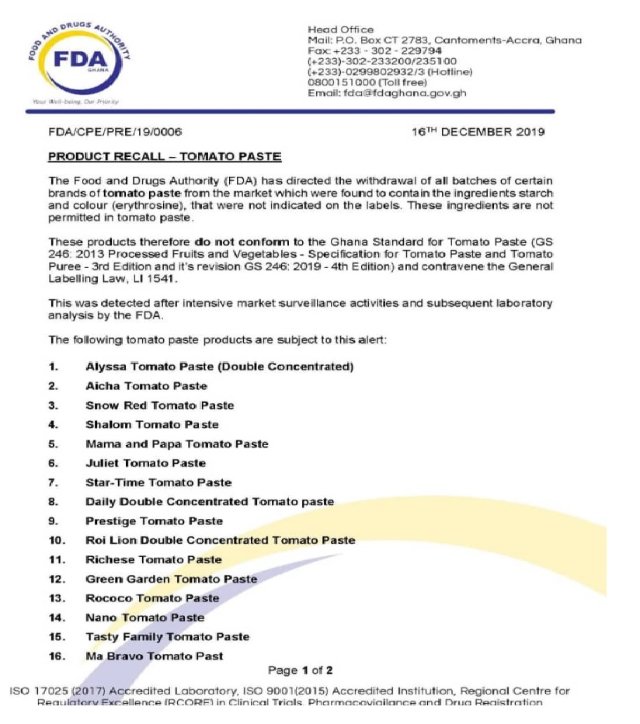 Source: Starrfm.com.gh