Medicals doctors are threatening to embark on strike next week if government fails to address their concerns over new service conditions.
"A one-week window is hereby offered Government (MoH) that is, if by 1800 hours GMT on 17th November 2019, the Conditions of Service Document for Medical Doctors/Dentists working with the Ministry of Health and its agencies have not been signed off for implementation effective 1st January 2020," national President of the Association Dr Frank Akobea noted at the association's 61 annual conference in Northern Region capital, Tamale.
He stressed the government has refused to honour its pledge as agreed on the Document signed in September 2015.
On November 18, 2019 to 1st December 2019, he said, all Medical Doctors and Dentists working in the public sector will withdraw Outpatient Department (OPD) services.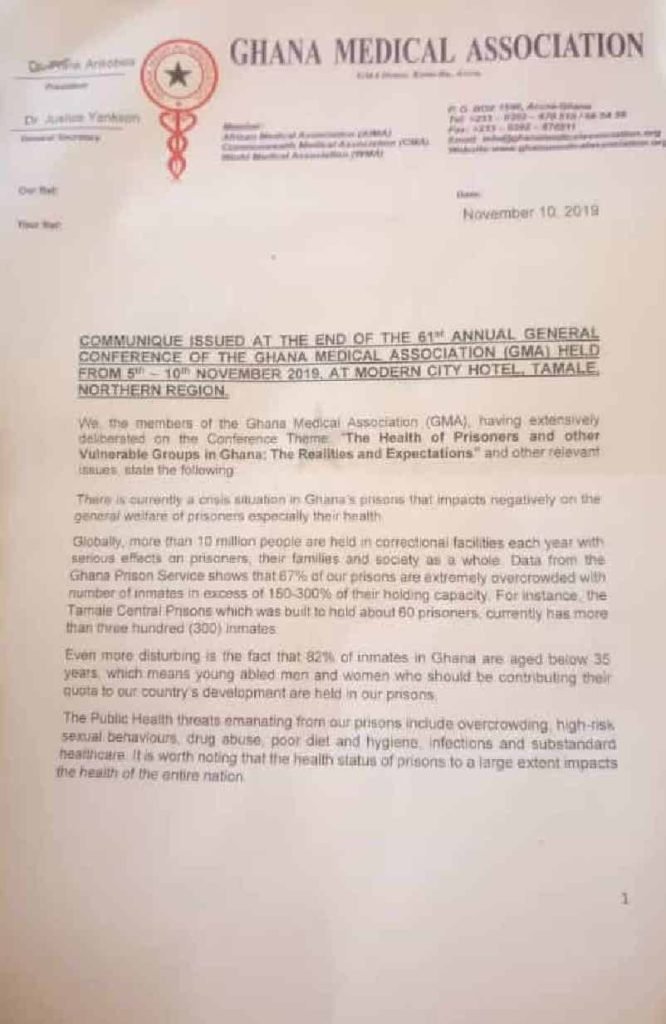 "On December 2, all emergency services shall be withdrawn, he said, adding "from Monday, December 9, all services shall be totally withdrawn."
Source: Starrfm.com.gh